On Friday, 30th of March we woke up to find this on our Steam Greenlight page: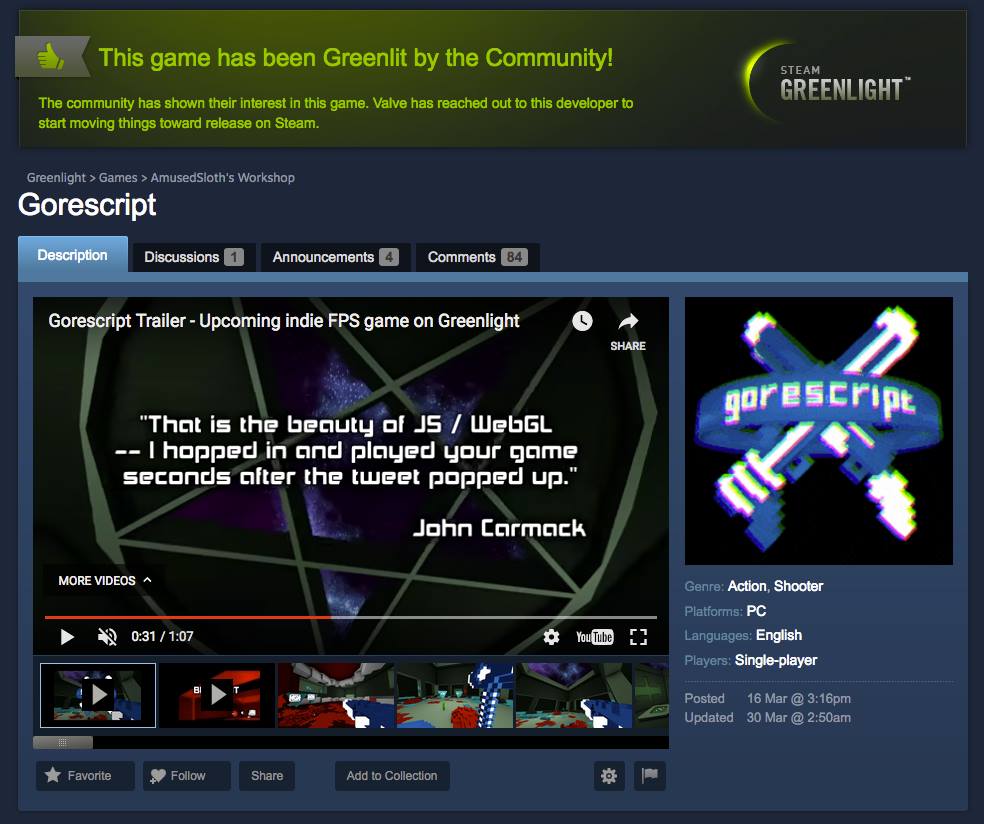 We want to thank all the 747 people that voted for Gorescript and let you know that we will do our best to create a game worthy of your trust.
You can check some of the stats from our profile including the YES/NO votes breakdown.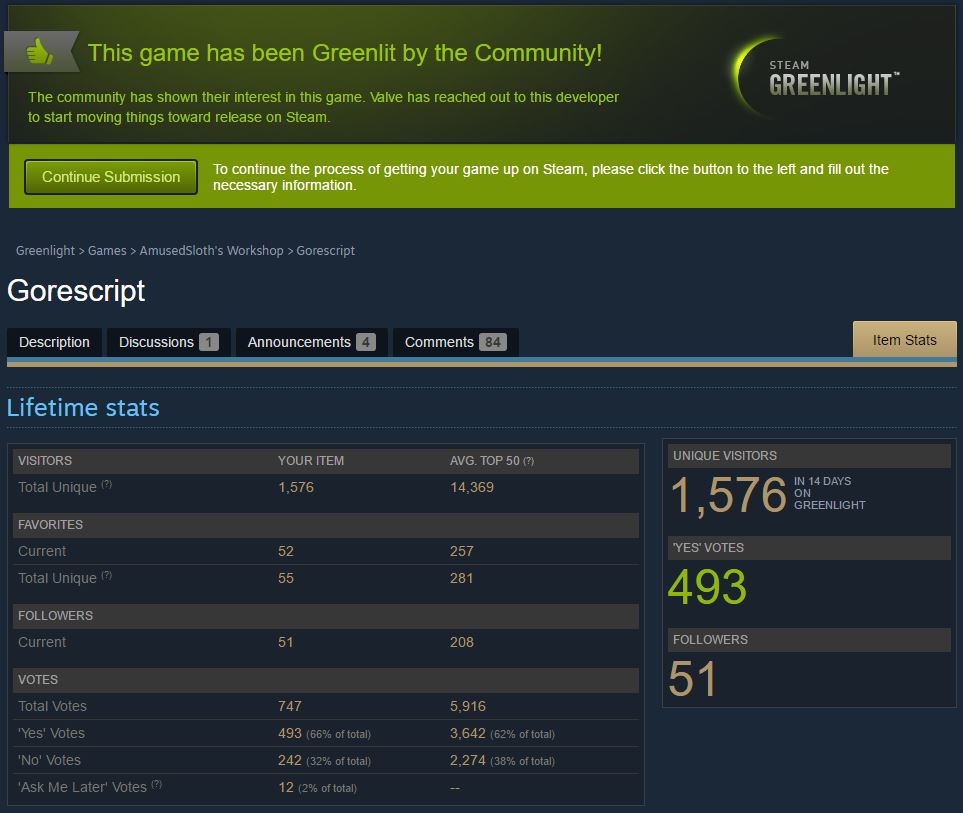 We noticed people were very involved in commenting and here are some of the highlights in the comment section.




We have already replied to every comment and email we have received from you, and we will be more than happy to continue doing so! You can find a download link below for the pre-alpha of Gorescript. Let us know what you think! Do you have suggestions? Perfect! We would be glad to discuss them with you.
You can still try the game by downloading the Gorescript Pre-Alpha Demo.