Oh! What a crazy day it was yesterday!
The most important day of a mobile game development team is Thursday. Because every Thursday noon is when Apple changes the front page of the App Store and decides which games will make it on it.
We are fortunate enough that our game Disco Dave which went live yesterday, was selected for featuring by Apple. We could not be more humbled and honored by the Main Banner area featuring that we got.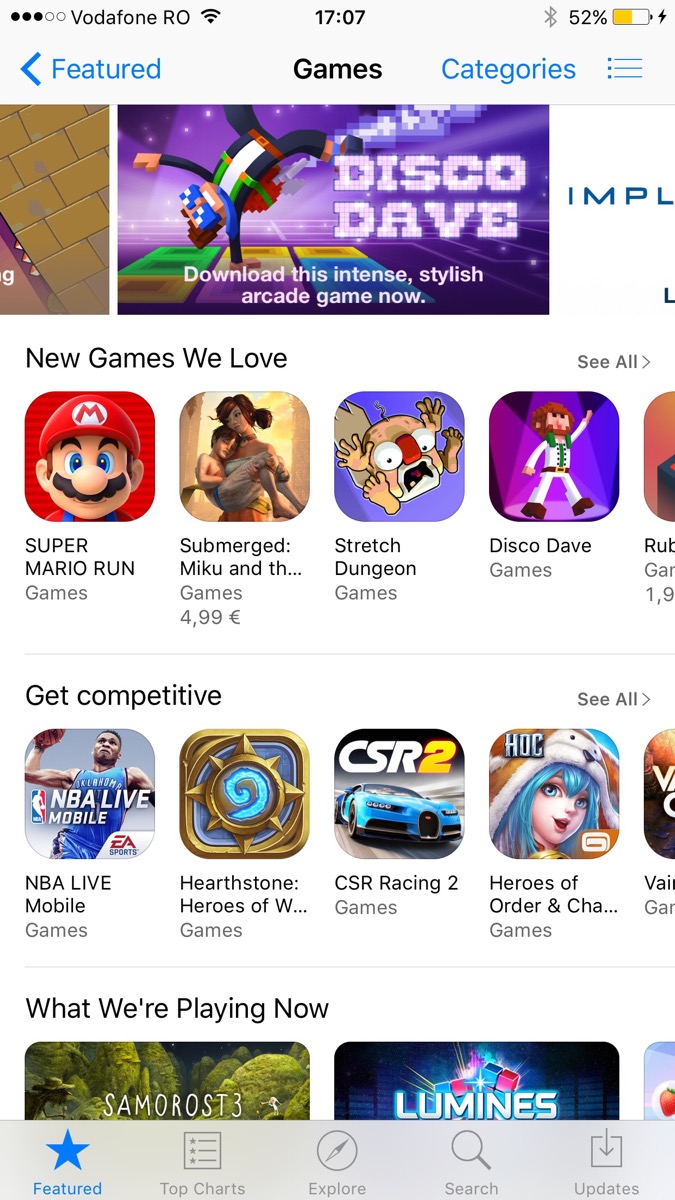 Thank you Apple!
The cherry on the top is that Disco Dave is 2 places next to the icon of Super Mario, the greatest video game hero of all times! We couldn't be happier!
We are grateful, and we would like to thank our fantastic beta testers from the Toucharcade forums, the amazing editors of Toucharcade, Pocketgamer and everyone else who believed in our game.