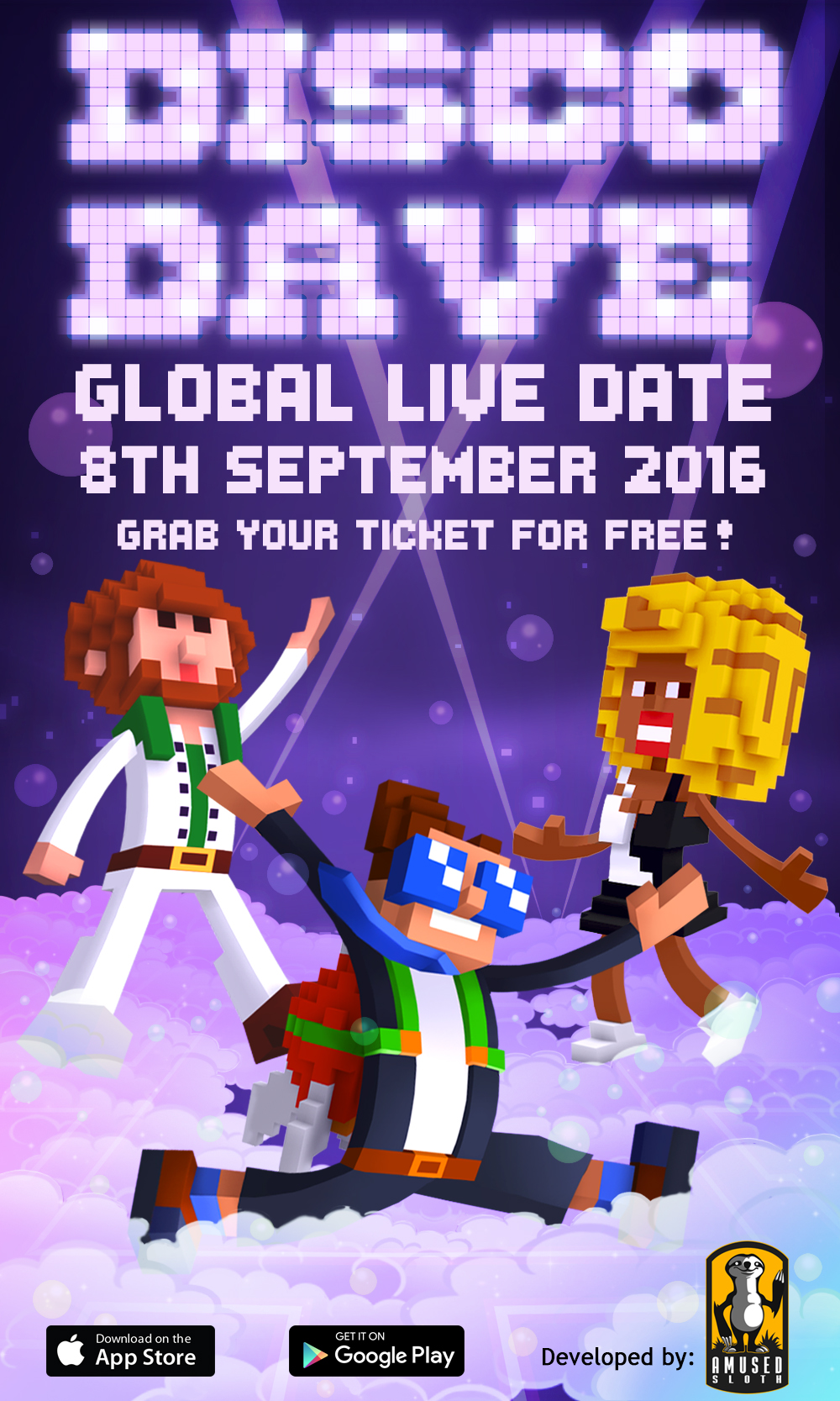 Ladies & Gentlemen,
Disco Dave will go live next week on the 8th of September for your iPhone, iPad, Android phone and tablet!
The team hopes that you will enjoy the game as much as we do. We would like to thank all the awesome people that joined the beta test, and with their valuable feedback, we made Disco Dave a better game. Our special thanks to Carter Dotson who wrote about us during the beta test and the soft launch on Toucharcade!
Like our Facebook page and follow us on Twitter. Stay up to date!
See you next week and don't forget to check the game trailer below!
If you are interested in more information before the global launch, check our Press Kit, or contact us anytime at contact(at)amusedsloth.com